Dangerous Tree Removal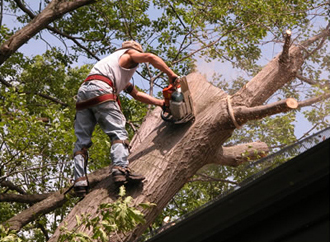 Difficult locations and oversized trees present a host of challenges for most tree care options. Hunter Tree Service has the resources available to treat or remove any size tree from any situation.
Whether it is pruning lakeside trees, or felling 200-year old oaks from between historic half-million dollar homes, or trees overhanging roofs, Hunter Tree Service has the experience to put your mind at ease.
The stakes are high with difficult tree removals. Only entrust the work to the experienced, fully insured experts of Hunter Tree Service.